As many of you are already aware this month I and my family took a short vacation to North Carolina and South Carolina. It was a great trip… As we often do, my wife and I packed it with activity.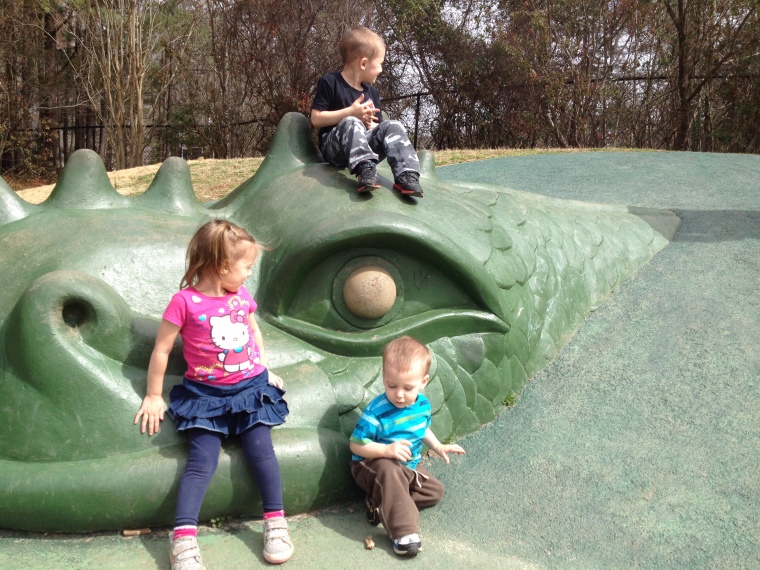 We drove down to North Carolina and this time the drive took several hours longer than it used to because now we have three little ones riding in the back. Our youngest, Judah, was none too happy stuck in his car seat for long stretches. But overall the kids still had a good time, too. My wife had gift wrapped little items they could open at intervals along the way, which was another example of her foresight. She is blessed with a knack for keeping them entertained.
I did the driving, keeping my focus on the road and the possible problems driving our '98 Ford Windstar can present. The brakes need work.
While going to the Great Homeschool Convention in Greenville SC was a big part of our trip (and we had wonderful visits with friends along the way) our primary focus was in making a final selection on which part of the Carolinas we want to resettle to. It is fully our intention to move out of Connecticut by November of this year and buy (for the first time in our married life) our own house. We are very excited about this! It will be hard moving away from family but we know that is where God wants us and we are looking forward to all the connections we will make with people in our new location.
Growth requires an openness to change.
Three areas were of great interest to us: Charlotte NC, Greenville SC, and Raleigh NC. We have eliminated Charlotte NC. At first we were settled on Raleigh NC… but God hasn't given us that feel that we should discount Greenville SC. We like that area, too, and cost of living is even lower than NC. Definitely some more thinking to do before the final choice.
One aspect of getting our own house that is particularly exciting for me is that I will, for the first time ever, have a room dedicated to my writing, office, and library. A creative space to continue writing books and laying the foundation for the many others to come. Space is a real challenge for me at this time. Right now my office is my bed and often a corner of the living room couch.
We made a few new friends on our trip, which is always one of my favorite aspects of traveling, and I reconnected with an old friend I had not seen in years.
The booth I rented at the conference was a success. I sold in excess of 140 books and connected with many future readers.
Question: What changes have you made to facilitate growth in your life?
______________________________________________________________
Subscribe to get my blog posts directly in your inbox!